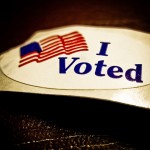 This Tuesday, November 8th, is Election Day.
Among the various local races there are four candidates standing for election to the Bloomsburg Town Council. The Bloomsburg Town Council is made up of six members and the presiding officer, the Mayor. The terms of the mayor and council members are four years, with three elected every two years. Council members are elected at-large and serve the entire municipality, rather than representing a specific ward or district.
In order for you to help make your decision on Tuesday, The Bloomsburg Daily offers this brief guide to the candidates and their stated positions.
Regardless of party affiliation or independent status, The Bloomsburg Daily encourages all eligible residents of Bloomsburg to vote in this and every election.
Barry Thorne, Republican
Background:
Graduate Pennsylvania College of Optometry, Doctorate Degree
Graduate New York State University-Cortland, Bachelor Degree Mathematics
Retired
Supervisor, Marion, New York
Bloomsburg Planning Commission 2008
Goals for Office:
Maintain and improve our present infrastructure.
Fill the vacant storefronts downtown, in order to maintain its vibrancy.
Recognize the importance of the town's historic district, while realizing that with newer construction materials may need to be considered as alternatives.
Flood protection project needs to be built to protect essential areas of the town.
Continue support for the Town Park
Maintain a close working relationship with the University
Dianne Drosdick Levan, Democrat/Republican (Incumbent)
Background:
Active with Bloomsburg Little League
Graduate of Bloomsburg Senior High School
PA Treatment and Healing involved in treating those with drug and alcohol problems.
Bloomsburg Planning Commission 2005-2008
Vice President Town Council 2008 to present
Member of Columbia County Children and Youth Advisory Board
Goals for Office
Continue working on obtaining flood protection for the Town
Ensure safe housing
Continue to work on improving relations between the town and the university
Revitalizing downtown downtown businesses
Being a voice for the Residents of Bloomsburg
Eric T Bower, Democrat/Republican
Background:
Graduate Central Columbia High School
Graduate Community College of the Air Force Information Systems Management
President Bower Media, LLC
Goals:
Obtain funding for a floodwall project, even accepting flood protection that may not be exactly perfect but will protect the majority of the major infrastructure and industry that we have left.
Make Bloomsburg a more business friendly environment, by revamping complicated ordinances that hinder the growth of business in town.
Work closely with Bloomsburg University for its continued growth and success.
Fred Trump, Democrat
The Bloomsburg Daily attempted on several occasions to get Mr. Trump's background information and his goals for office. As of our publish time, Mr. Trump did not provide that information.
William Todd Heiss and Derek Gittler for The Bloomsburg Daily
Photo by √oхέƒx™